DocTrackr Lands $2M From Funding To Secure Your Documents In The Cloud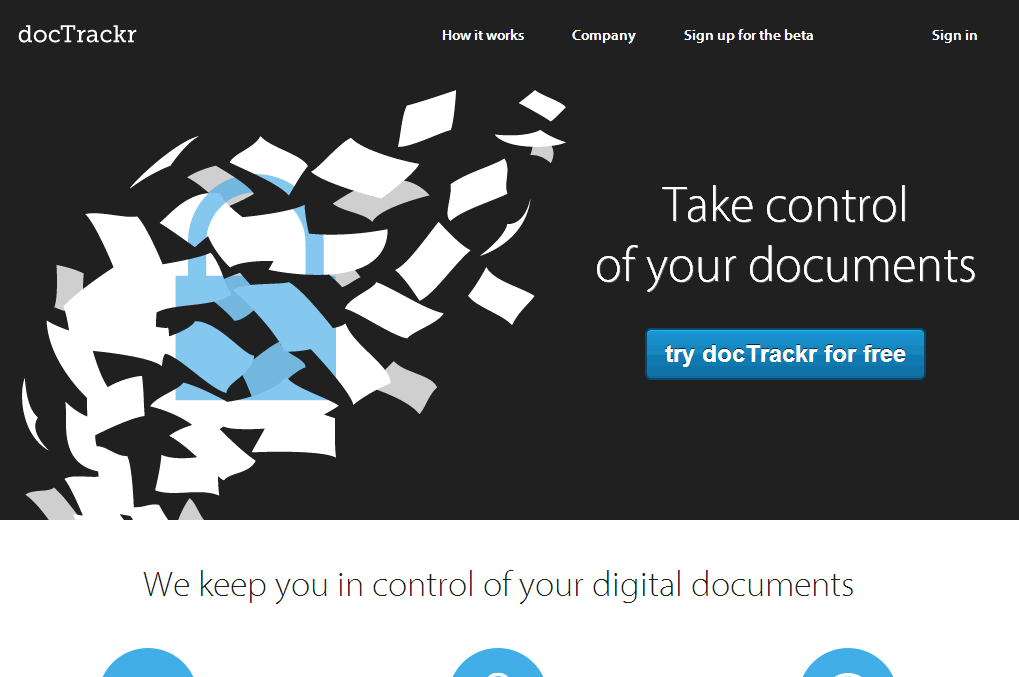 Sharing documents has never been easier, but controlling those documents after they've been shared is a whole different story. That potential loss of control — who can view it, who can edit it, etc. — is a big deal. docTrackr is a startup that makes it easy for businesses to track and, if necessary, control those documents after they've entered the cloud.
docTrackr opens its doors today with the announcement of a $2 million seed round, led by Fred Destin and Chris Lynch's Atlas Venture and Polaris Venture Partners. The company has also pulled in a number of other investors, including Common Angels, as well as other Boston-based angels, such as Joe Caruso, John Landry (former CTO, Lotus), and French angel investor Philippe Langlois (founding CTO, Qualys).
A recent graduate of Boston TechStars, docTrackr was also one of the first startups to take part in the French accelerator, LeCamping.
docTrackr was founded in April, 2011 by Clement Cazalot and Alex Negrea, who both worked in the R&D Labs of the leading European security company, Gemalto, and Alexander Gentea. The company offers businesses a cloud-based service for managing and tracking their documents. With the built-in cryptogtaphy technology stack provided by Adobe through its PDF file format and Microsoft's Office file formats, it allows the document owner full control over who can read, edit, and print it, among other things.
All this is made possible through a neat web-based interface, and because docTrackr handles the "keys," access to documents can be revoked, and files can be destroyed remotely.
There are other companies already working in the general document security space, such as FileOpen or WatchDox (which recently raised $9 million from Blackstone). docTrackr says it's different because it provides a self-service SaaS for document security and analytics, based on a per-user freemium model that targets SMBs, and offers bulk-licensing via its API.
The company, which operates out of Paris, Boston, and Bucharest, is set to announce an integration with Box.com next week.