ETSI Chooses Apple's Nano-SIM Design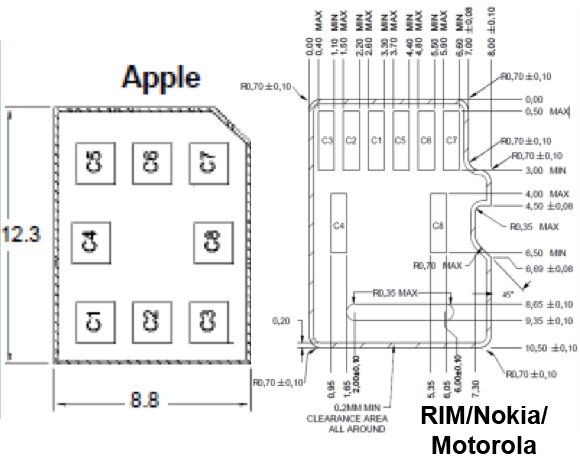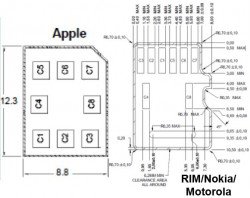 The European Telecommunications Standards Institute (ETSI) has recently announced that it has made a decision on which nano-SIM design standard for upcoming phones, its fourth rendition of the SIM card design or "fourth form factor" (4FF). Announced on their official website in Osaka, Japan, the ETSI has announced they are adopting a nano-SIM design that is 40% smaller measuring 12.3mm by 8.8mm and 0.67mm. The ETSI chose the design due to its backward compatibility with current cell phones and that it still functions exactly the same as current larger SIM cards. While the ETSI did not say which manufacturers design was chosen, many sources has said that Apple's nano-SIM, used in the iPhone 4 and 4S, was the chosen design due to the said measurements.
While Apple's nano-SIM was chosen as the standard for nano-SIM cards, other companies competing with Apple complained that Apple's nano-SIM design did not meet "all of the pre-agreed requirements" set by the ETSI and that the joint design, between Motorola and RIM, would be a better choice for its added locking mechanism. Nokia also complained that the use of non-standardized process would create a problem licensing the patents the parts. Apple has responded saying that they will….
"grant royalty-free licenses to any Apple patents essential to nano-SIM, provided that Apple's proposal is adopted as a standard and that all other patent holders accept the same terms in accordance with the principle of reciprocity."
Hopefully, Apple will not use the standardized nano-SIM cards as some way to create more lawsuits for other companies using the design set by the ETSI.