Tech Theory Live 009: Smooth Transitions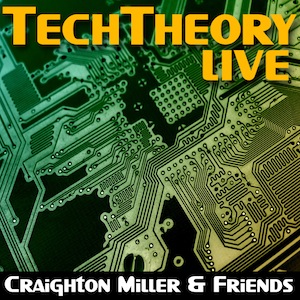 In this week's special edition of Tech Theory Live, Matt Ryan, William Reynolds Young, and Craighton Miller talk about the lastest Windows 8 news and speculate about what's new. We also talk about the latest Facebook news and how bad the IPO is going with share prices dipping below 30. Lastly we transition from story to story in a really creative way.
Tech Theory Live is recorded from a Google+ LIVE Hangout where you can watch us live every Saturday at 5PM PST on Google+ which is hosted by Craighton Miller.
Hosts:
Show Links:
Download MP3 file or watch it below:

[via TechTheoryLive]