Facebook Accidentally Turns On Email Notifications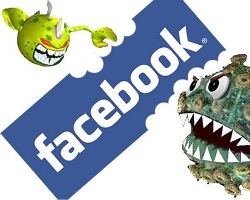 Facebook made a big fault earlier today, when a bug accidentally tripped and caused email notifications to turn on for some users.
This bug caused email notifications to turn on for events like friend requests or when a friend posted to their wall. These features, which can be turned off in the users settings page apparently had a fault and caused the features to be activated after being turned off.
On the Facebook Known Issues page, they had this to say:
Email notifications: Some people are suddenly receiving email notifications for settings they had turned off, and the checkboxes are now checked. We are currently working on a solution to this problem.
This cause of this problem is still undetermined but developers are working hard on the issue to find the source of the problem and fix it. Unnecessary emails are flooding into Facebook power-users inbox's and causing mass panic for users.
As you can expect, Facebook users are in an outrage. This is a global epidemic and users are posting on Twitter and Facebook about it to complain. When reached out to, Facebook has no comment on the incident and assure us they are working on it.
Check back here for any updates we get.