Why Twitter Wants TweetDeck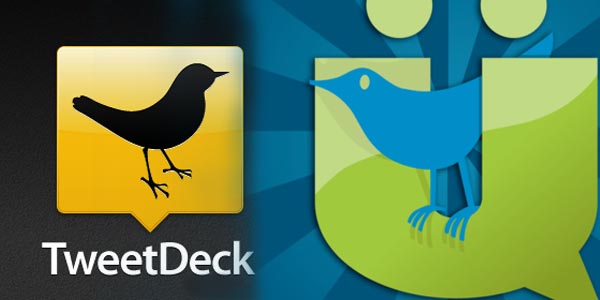 Twitter has been a long supporter of third-party applications powering their service, but now after UberMedia's recent announcement both companies have been fighting over this small application that is used by the power users of Twitter.
Twitter has a love-hate relationship with UberMedia. In recent months Twitter has been leaning on the hate of their relationship. Recently called UberTwitter, Twitter blocked their API from UberMedia for concerns about name infringement and publicly holding private messages online that were over 140 characters long.
Earlier today, we released a story that Twitter was in talks to acquire TweetDeck, the most popular third-party client for Twitter. Offering the company $50 million for this popular application Twitter wants to acquire this popular client before UberMedia gets their hands on it. Reportedly, TweetDeck was acquired by UberMedia for $30 million back in Febuary, so now we are in a ruckus of who owns TweetDeck.
UberMedia was founded not long ago as an Idealab company, they account for more than 11% of all Tweets going through Twitter by their clients UberSocial, Twidroyd, Echofon and UberCurrent. They were founded by Bill Gross, who was behind many startups like Picasa, Compete, Citysearch, eToys.com, Answers.com and Netzero.
The fire has been heating up between the two, with UberMedia getting struck down a couple of times. In February, Twitter banned UberSocial, then UberTwitter, and Twidroyd because of API violations. Now, Twitter bans tons of API's per day but this was the first time that they made something like this to the public by making an announcemen