Facebook Launches Skype-Powered Video Chat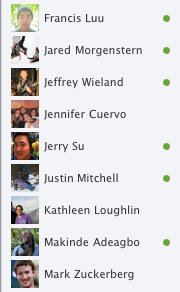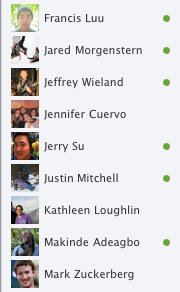 Facebook has worked tirelessly to get ready for a major release today. First off, let's start with some stats, Facebook is now hoarding 750 million users on its network.
The biggest features released today enhance that way that you contact users. One of the first major releases include a redesign of the way you see your Facebook friends on the site. The new chat design will take into account your browser resolution and if it can will enable a chat side bar that will show the friends that you message the most. The sidebar will adjust with the size and resolution of your browser and will only appear if wide enough.
One of the biggest upsets with the Facebook chat is the ability to start a group chat easily. Facebook fixed his issue and is implementing a new way to start-up a multi-person group chat. The new chat box will feature a new icon in the title bar of the chat window to easily add new people into the group to have a conversation.
One of the most wanted features from Facebook, video chatting, is becoming a reality today. As I write this article now, I am using Facebook's video chat to converse with our CFO of LogicLounge, about some business matters.
Facebook has long been about, what just happened and talking with your friends in the past tense. Now, in a partnership with Skype, Facebook is bringing a video chatting capability to all users. Skype has worked with Facebook for months on end to create a custom video client to use in-browser with Facebook to have a real-time video conversation with friends.
With 750 million users, Facebook will be rolling out video chat slowly in 70 different languages. If you wish to install the video chat today click the following link, http://www.facebook.com/videocalling.