AT&T Offering Standard Insurance to iPhone Owners Beginning July 17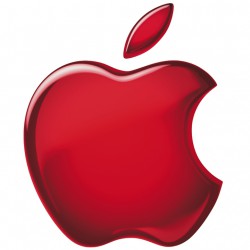 While the cost to protect an iPhone is pretty steep, AT&T has a solution to the problems. According to AT&T's official site, that informed customers with any model iPhone that they are eligible for Asurion Mobile's Insurance starting July 17th.
Bringing the cost to insure iPhones for a reasonable price of $4.99, placing the cost of insuring one lower than Verizon's solution. The mobile insurance program offers protection against loss, theft, accidental physical or liquid damage and mechanical and/or electrical failure.
Please Note: AT&T Mobile Insurance Update: Effective July 17, 2011, the Apple iPhone (all models) will be eligible for coverage with the AT&T Mobile Insurance program (formerly Wireless Phone Insurance). Enrollment restrictions apply. Customers can only enroll within 30 days of a new activation or upgrade, prior activations or upgrades outside of 30 days are not eligible.
While the cost to insure an iPhone cost $4.99 per month, there is no information yet on the cost for the deductible. It has been said that the deductible would be around $50 to $125 to replace the device (depending on the model of the iPhone).
The decision of whether or not to get iPhone insurance has been up for debate since the beginning of the iPhone. AT&T has long treated iPhones as a separate entity when insuring the devices. The iPhone was originally not covered in AT&T's insurance program. Then after 2010, AT&T partnered with another insurance provider to offer a more expensive option for the price of $11.99/month and $199 deductible.
Apple has been also known for replacing accidentally broken and out of warranty phones for a flat rate of a $199 repair fee, though does not cover for the accidental loss or theft of the device.