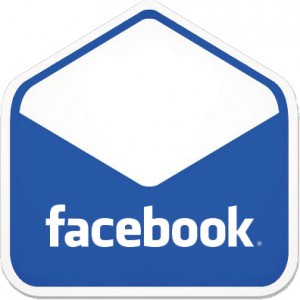 Get ready to get a @facebook.com email address. As we expected, Mark Zuckerberg takes the stage and announced a "modern messaging service", though he said that it is not a full email service.
Mark says that "Messages should be personal" and says that current emails are not personal. Mark responds that the rumors are false to all of the rumors spreading that Facebook mail will have many features. He said that he wants to remove features out of a standard email.
The service was designed to be simple and seamless (not like a normal email service). The service will handle email, but also SMS, IM, other chat clients, and Facebook messages, with the addition of VOIP in later time. The service will also have a threading information, which records all contact you had with the person in one page. Facebook also applying something they called it "social inbox" which uses the user's Facebook contacts list to quickly automatically build whitelists for important personal messages (similar to Gmail's Priority Inbox). By default in the social inbox, the user will only see messages from friends and friends of friends and the people outside your friends will go into a separate junk folder. The user will also have the ability to move user from one folder to another. One noticeable thing is that there is no CC or BCC option. Currently there is that there is no IMAP support (to connect it to your favorite email client) in the beginning of the launch, though it will be coming over the next few months.
The site will allow users to get an @facebook.com email address, although it is not mandatory. Right now, the service is an invite only option. You can request an invitation here at http://www.facebook.com/about/messages/