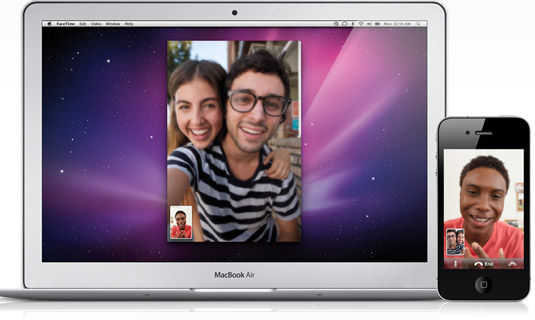 Following the recent announcement from Apple today, Apple has launched FaceTime for Mac. FaceTime for Mac allows you to make video calls not just to other Macs, but to the FaceTime-enabled devices such as the iPhone 4 and iPod touch.
The beta is available right now by clicking here.
The program is very basic. By clicking on a contact you instantly are connected and making FaceTime call. Once the FaceTime call is established, a simple video window pops up and shows you the callers video.