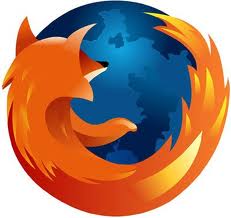 After endless months of development and 10 beta releases later, Firefox 4 is here and ready to compete.
With Mozilla's fourth major release of Firefox we can be ready for a major improvement in speed over previous versions. Not only is it faster but Firefox is more streamlined than ever, opting for the minimal display theme.
Firefox 4 enters the browser market at the optimal time. We are in the midst of major browsers being updated, IE9 just got released and Google Chrome is getting some minor updates. Overall Google Chrome seems to be gaining popularity worldwide. Our browser world is centered around tabbed browsing, extensions, add-ons and pinned tabs. What once set Firefox apart from everyone else has become web standard. Our world revolves around these features.
After taking a quick download of Firefox 4 performance has taken a great speed improvement but none yet that competes with Google Chrome. You can download it here and watch the short intro video below.