Amazon Appstore Launches For Android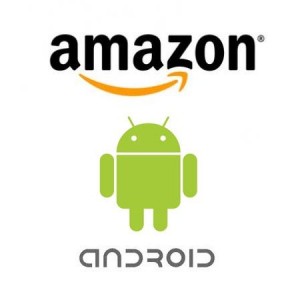 In a release today from Amazon, they have launched the Android Appstore which is the equivalent to the Apple iTunes app store.
Amazon, who has deep roots in e-commerce is looking to expand into the mobile marketplace. They are looking to sell apps better than Google can do on its own platform, which it could possibly do. We are all well aware of Google's Android marketplace and the reputation it has. Amazon's Appstore has a great potential to outsell Google and take on Apple in the near future.
Starting tonight, Amazon Appstore will be accessible at amazon.com/appstore. Android device owners will be able to download the mobile version of the store to their device. With the store supporting hundreds of mobile providers and a variety of different devices it will spread like wild fire very quickly.
We got a hint of this back in January when Amazon began to recruit a high amount of developers and persuade them to work on this project. With the initial launch the appstore will be loaded with 3,800 applications for users to download.
Amazon seems to be just dipping their feet into a slew of different content like music and e-books. This could potentially hurt their efforts due to the company having their attention split amongst other projects and aspects. However, the company seems to be paying off with a huge payout at the end.
Currently Amazon cannot compete with the big boys just yet with Android Market and Apple iTunes spanning over 150,000 and 350,000 applications in their library. Amazon's is taking aim at quality over quantity and launching with its biggest app being Angry Birds outfitted for the movie Rio.
Aaron Rubenson leader of the Amazon Mobile Services division said:
"The developer response has been really strong. We'll be launching with a broad range of paid and free and the customers will find lots of best selling titles from Doodle Jump to Call of Duty to Zagat and Tweetcaster. The list goes on and it's just day one. We are adding more every single day."
All users and developers of mobile applications are having a common problem when publishing their app. Getting their app discovered and monetizing what makes their app great. Amazon has promised that it will do four things to help with this problem:
Amazon will offer one free app a day to help with promotion.
Amazon will offer a feature called Test Drive, which allows a customer to try before they buy. Users will be able open and use the app from within their computer browser. It will last for about 30 minutes before they are prompted to buy it.
Amazon will drive recommendations based on a user's purchase history.
Amazon is also enabling one-click purchasing for anyone with a credit card on file.
Amazon is also proposing to do some unheard of things to drive app downloads:
For instance, if the developer recommends the app be sold at $1, and Amazon agrees, they'll make 70 percent, or 70 cents on each download. If Amazon decides to make it free for a day, the developer will make 20 percent off their original recommendation of $1, or 20 cents. The developer will always make whichever is greater.
Amazon will mostly be relying on traffic and downloads by their own referrals to get the service going. After it has been out for a while they plan to partner with carriers and device makers to get the appsore natively on the device. Amazon said its first third-party partnership will be with Cellular South, which will make the Appstore available to its customers through preloads and other methods.