Fonera 2.0n Router Review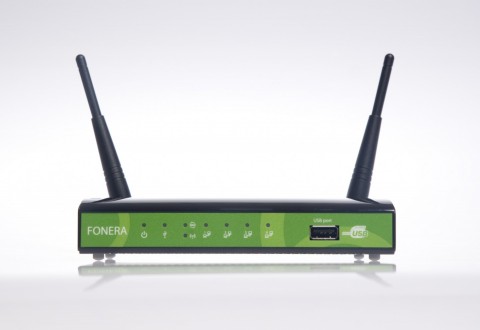 I recently received the Fonera 2.0n for review by the wonderful people at Fon. This router is beyond anything than just your normal router, it includes integrated apps and advanced settings like FTP servers and torrent servers (legal torrents of course).
The apps include everything from YouTube, Flickr, Picasa, Facebook and other uploading sources so that when you insert a USB drive into the included USB port those applications can grab your photos and quickly upload them without being at a computer. If you choose not to do it that way there's also just using it as a storage device attached to the router.
As explained in the video the router is highly customizable with one of the cleanest interfaces that I've ever seen. It's very easy to navigate and configure, when you first start it up, it gives you a simple wizard to get the main settings configured before letting you mess around with it even further.
One of the best things that I've found about this router is the ability to plug in a USB 3G dongle and create a 3G wifi hotspot with the router. The Fonera 2.0n router will defiantly be replacing my old Linksys G router.
If you'd like to get your hands on this router visit Fon.