Forget Your Facebook Password? Your Friends Can Help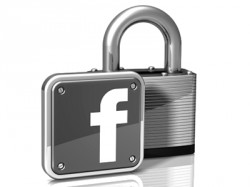 Forget your Facebook password? Your friends can help authenticate you and get you back in your Facebook account. It's inevitable that you will lose your Facebook password, or at lease forget it for a short time. Facebook is rolling out a new method for gaining access to your account when you lose your password.
The social network is testing a new solution that lets you define between three and five friends that you trust. When that fateful day comes that you draw a blank on your password or can't reset it via your email for some reason. Facebook will send your trusted friends a code that they then give to you to get you back into your Facebook account.
Every website has it, the "Forget your password" section where you have to answer a security question or input your email for them to send you a link to reset your password. Just like locking yourself out of your house, sometimes you may not be able to access your email either. This is where your friends have the spare key to let you back in if you ever get locked out.
This new method isn't the fastest for most convent method but it seems helpful in some situations where you've forgotten your password to everything.
This is a new solution though if your Facebook account gets hacked and you need to verify your identity to regain control of it. The down side to this though is that a hacker who gains control to your account can remove or change your trusted friends and render that method useless.
To enable and setup "trusted friends," go into your Security Settings page (Account -> Account Settings -> Security) and click on Trusted Friends. Once in here you can scroll through your friends like and choose up to five friends to designate as your trustees in case of an emergency. If you don't see this setting in your Security Settings you may not be enabled for this feature yet.
This new security layer seems good on the outside by letting your "trusted friends" give you a code to access your account but it might not be safe. First off, you got to know who you're "trusted friends" are and if they can really be trusted. As a precaution, don't let others know who you're putting as your "trusted friends."
Let us know what you think of this new feature and if its worth it or a security risk.