Foursquare Hit With Patent Infringement Lawsuit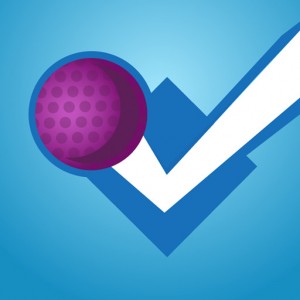 It seems like we keep getting the same thing every time a small company becomes ultra popular. Patent trolls, as we call them, use the power of the U.S. government to apply for generalized patents that cover a wide base of products. When these are granted the company that holds the patent will usually go into hiding and keep themselves hidden until a company that is massively popular emerges and they jump out from the shadows with their patent-gun.
Today is Foursquare's turn under the patent hammer.
Legally named Foursquare Labs, Inc., the company behind the mobile check-in service Foursquare has been given their very first patent infringement lawsuit by a company called Mobile Commerce Framework.
Funny enough, the patent is named after the company that holds it. Issued April 6, 2010, Mobile Commerce Framework (MCF) was given US Patent No. 7,693,752 by the USPTO.
The patent description is as follows:
a subscription-based system for providing commerce information for one or more mobile devices for one or more merchants. Some techniques employed feature a subscription-based method for presenting commercial resources to a mobile device.

The method involves receiving mobile device user information relating to a geographic location to locate one or more merchants within a subscription-based shopping network, and receiving mobile device user information relating to a merchant type within the subscription-based shopping network.
The lawyers at Mobile Commerce Framework claim that Foursquare is infringing the patent by creating and distributing their mobile app that can be used by the public to obtain information and offers from merchants by searching for a physical location and merchant type.
The only thing this sounds like is a ton of baloney, this is exactly what other mobile developers are doing these days. This is the same thing that Living Social and Groupon do as well.
The last thing we want is for Mobile Commerce Framework to win this suit. If they win this one that means they have the backing of going after other high value targets and exploiting them out of money.
Mobile Commerce Framework is asking for monetary damages and that "Foursquare be directed to withdraw from distribution all infringing products, and that all infringing products or materials be impounded or destroyed".
Foursquare did follow-up with the slap and said they believe this lawsuit won't go far and will gear up as necessary to take on the threat.