GoDaddy Supports SOPA - Not For The Right Reasons [UPDATE]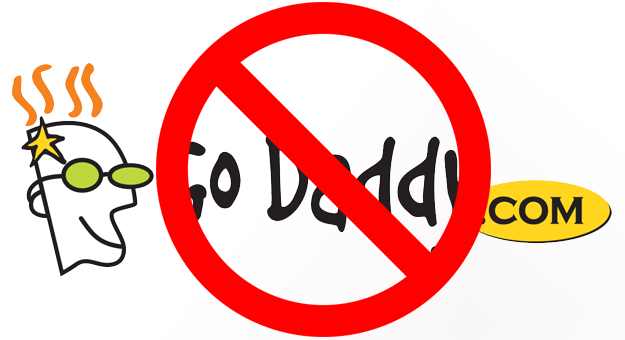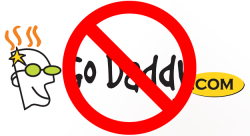 Looks like GoDaddy is in serious hot waters with its customers. Recently, Ycombinator's Paul Graham disclosed a list of companies that supported the Stop Online Piracy Act  (SOPA) was published out to the internet. One of the companies on the list is GoDaddy. This has spawned outbursts by the community. When Reddit user, selfprodigy, announced that he is pulling 51 of his domains from GoDaddy, many people also followed him.
One of them includes Ben Huh of the Cheezburger Network, which includes FailBlog, I Can Has Cheeseburger, and Know Your Meme, announced that he has pledged to port more than 1000 of his company's domains over from GoDaddy to another service. He has said in a tweet…
We will move out 1,000 domains off @godaddy unless you drop support of SOPA. We love you guys, but #SOPA-is-cancer to the Free Web.
Though his plan to port all of his domains is small, there is a growing amount of people who want to move their domains from GoDaddy to another domain registrar. Sites like http://godaddyboycott.org has been popping since the list was released out to the internet, asking for people to pledge to boycott GoDaddy and transfer their number of domains to another service.
As of right now, there are domain registrars, like  Hover, NameCheap andDreamhost, and Name.com (just to name a few), that have proclaimed their opposition of the SOPA bill. There is also some registrars posting discounts for people to transfer their domain from GoDaddy to their service. It has been said that December 29, 2011 will be "Leave GoDaddy Day". If I were you, you should take these deals and move your  domains over to another registrar from GoDaddy to oppose their support  their support while saving money at the same time.
Meanwhile, a SOPA bill has been created on the White House's website and after two days of initial creation, it surpassed its minimum amount of online signatures. As of right now, more than 45 thousand signatures has been signed to VETO the bill. You can sign it at http://wh.gov/DfY.
[UPDATE] Looks like GoDaddy is removing its support for the SOPA bill, though there is no info if they are opposing it. Also Wikipedia is on board the boycott and moving their service from GoDaddy.