Google Announces the Nexus 7 Tablet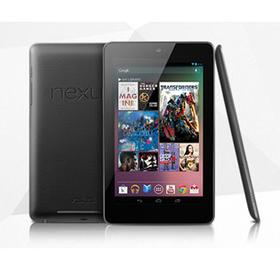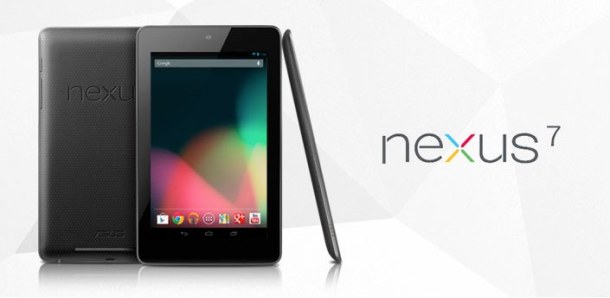 At Google I/O 2012 keynote day 1, Google unveiled their very own (and highly hyped device over the past month or two) Android tablet, the Google Nexus 7.
Google announced that the Nexus 7 will have a 7-inch 1280×800 IPS display (hence the 7 in the name of the tablet) with a 178 degree viewing angle, a 1.3GHz quad-core Tegra 3 processor, a 12-core GeForce GPU, 1GB of RAM, 1.2 megapixel camera, 4235mAh battery which will estimate 8 hours of battery life for active use or 9 hours of HD video playback, Bluetooth, WiFi, NFC, and will come in either 8GB internal flash or 16GB internal flash. The device is 340 grams heavy (almost 12 ounces) and 10.45mm thick. Comparing to the Kindle Fire, the Nexus 7 is slightly lighter and almost a millimeter thinner than the Kindle Fire.
One of the major feature that the Nexus 7 will have is that the device is running the latest Android OS, Android 4.1 Jelly Bean. More information about Android Jelly Bean is available in another post. 
Before Google officially announced the Nexus 7, webpages for the ordering of the Nexus 7 was discovered, giving Google enthusiasts to have a sneak peek of information before the unveiling.
Google announced that the Nexus 7 will cost $199 for the 8GB model and $249 for the 16GB version. As of right now, Google is throwing in a $25 Google Play credit and a bunch of additional content including a Transformer video and a couple of magazines. Pre-order is being taken right now and will be shipped in mid-July to Australia, Canada, the United Kingdom and the United States. You can order it here.