Google Officially Announces Android Jelly Bean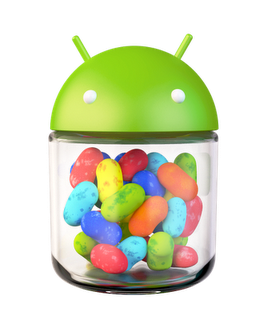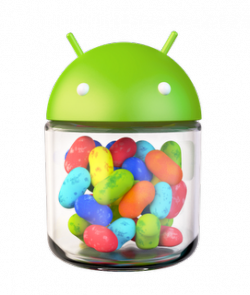 During the Google I/O 2012 Keynote day 1, Google announced the next major successor to Android Ice Cream Grandchild (Android 4.0), Android Jelly Bean (Android 4.1). Google said that Android Jelly bean has "made the great things about Android even better with improved system performance and enhanced user features". One of the major new innovation in the new version of the Android mobile operating system is called "Project Butter". Additional features include a home screen which allows app widgets to be automatically resized.
Project Butter was planned to make the user interface in Android Jelly Bean "fast, fluid and smooth." Some of the features from Project Butter include triple buffering in graphics (which allows the device's CPU and the GPU to work together without competing resources), VSync (to prevent frame drops in video) and Touch Responsiveness.
One of the major features in the new Android is Google Now; which allows the Android to be "self-aware", allowing the user to receive their favorite sport team, commute routes, local traffic, transit information, and scheduled events. Google said that the device will know more the longer the user uses it. Another significant features is Offline Voice Typing, which moves the transcribing service from Google Servers to the device. Another feature is the redefined Google Search which allows the device to show results to questions in a card like format (similar to Apple's Siri in a way). Another improvements is camera and its gallery, Google Chrome as the native browser app, app encryption (in which paid apps will be delivered with a device-specific key), and smart app updates (so users will only need to download a part of the update).
Other features in the new Android Jelly bean include expandable notifications, Android Beam, Bi-directional text support, Gesture mode, Media Codec access, Wi-Fi Direct service discoverability, live preview wallpaper, and Network bandwidth management. Expandable notifications allows apps to display more information notifications and allows the user to see more with a pinch. Android Beam allows the Android to share images, videos, or other payloads easier by using Bluetooth and data transfer. Gesture mode allows users to "traverse any element on the screen using gestures, accessories, you name it."  Wi-Fi Direct service discoverability allows the apps to get more information from nearby devices before connecting to the network. Network bandwidth management allowed devices to detect metered networks. More information can be seen at the Android Developer site.
Android Jelly Beam (Android 4.1 will be available OTA in mid-July to the new Google Tablet (Google Nexus 7), Galaxy Nexus, the Motorola Xoom, and the Nexus S. Hopefully more devices will support the new Android OS.