Google Announces The Nexus Q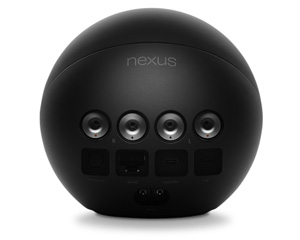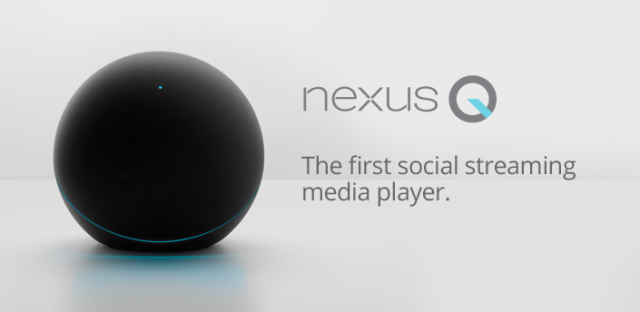 During the first day of Google I/O 2012, Google announced the Nexus Q, and Google announced it as "the first social streaming media player." The Nexus Q is a black spherical orb with a LED ring used to socially share the user's content.
The Nexus Q is part of  "Project Tungsten", and the devices weighs two pounds and it is 4.6 inches in diameter. The device is running Android 4.0 Ice Cream Sandwich and running on a OMAP 4460 dual-core ARM Cortex A9 processor with SGX540 graphics, 1GB of RAM, and 16GB of internal flash memory. Other internal parts include Wi-Fi 802.11, Bluetooth, and NFC (Near Field Communications). The device has a full array of ports including micro-HDMI, TOSLink optical audio, Ethernet, 25 watt speaker connectors, and a micro-USB port (though Google said that is used for "service and support only"). The only orb hardware control is the volume control on the top of the orb.
One of the major thing about the device is that the Nexus Q can only be controlled by an Android device running Android 2.3 Gingerbread and up. Also the device pulls the content from online sources, rather from the device.
One of the major thing that the Nexus Q is being done (that Apple does not even do), is that the Nexus Q is designed and manufactured right here in the United States Of America (even down to the semiconductor components).
The device will cost $299, and can be purchased at the Google Play Store. Although it is $299 for the device, you will also have to include a set of nice speakers with the device. Hopefully there will be some modifiers that will use the micro-USB port to load something more efficient.
You can see the full recap of day 1 of the Google I/O keynote here.