Google buys Groupon for $2.5 billion?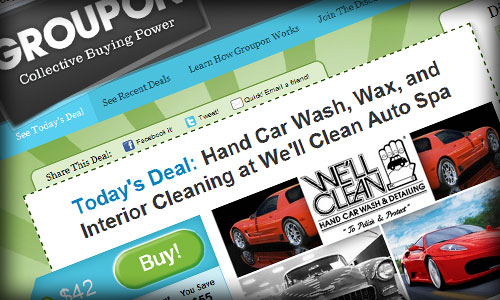 According to an unnamed source over at VatorNews, Google buys Groupon for $2.5 billion. But, there is still no word from Google or Groupon to confirm the deal.
Since mid-November talk about a possible acquisition by Google has been bubbling, since rumors first emerged that Google had made an offer of around $2 billion to $3 billion.
Earlier this month, Groupon was also rumored to be raising funds that would value the company at right around $3 billion. Earlier this year, Yahoo and Groupon were rumored to be in discussions about a possible acquisition for $1.7 billion, but Groupon ultimately backed out of the low ball deal.
Since 2008, Groupon's revenues are said to be in the ballpark of $50 million a month. With 20 million subscribers in 29 countries across Europe, North America, Latin America, and Asia.
Since the start of the rumors early on eBay was perdicted to buyout Groupon, but many were surprised when, in October, Groupon partnered with eBay to bring local deals to eBay shoppers, using geo-targeting to find offers for the user's specific geographic location.