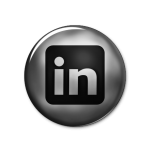 The social network LinkedIn, which boasts itself as a business-oriented social network has launched a new feature, introducing the LinkedIn Share Button. Just the the Twitter and Facebook share buttons it lets LinkedIn users share content to their connections within LinkedIn. With the LinkedIn Share Button users are able to easily share content with their professional network.
There are currently 3 different versions of this button: vertical with a share counter, horizontal button with the counter, or a horizontal button with no counter.
Adding the button to a site or blog is easy, publishers choose one of those options and paste a couple of lines of code into their site and the button now shows up on the page. These buttons are available at LinkedIn's Publishers page.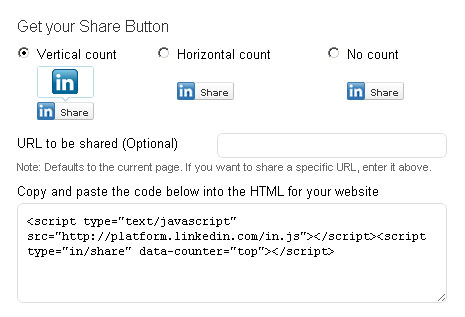 This update is apart of a long line of new features LinkedIn has been releasing to their users. Just this last Spring, LinkedIn launched several new sharing options, making it easy for users to attach links to status updates, and re-share links as well as edit and delete posts.
The LinkedIn Share Button is one of the last steps to bring LinkedIn up to par with Facebook, at least as far as content sharing options goes.
Although we should keep in mind that a lot of the current social media resources use this same type of features including Facebook, Digg, Twitter, StumbleUpon to name a few.