Google Nexus Event Recap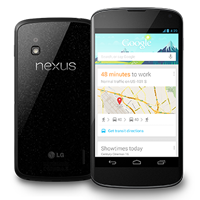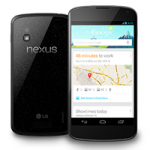 Google's Nexus event was originally supposed to take place today. However, due to poor weather conditions from Hurricane Sandy, the event was cancelled. Google did not specify if they would reschedule which left many consumers confused. Well, regardless of the event cancellation, Google carried out their plans and released a new version of Android, an update to the Nexus 7, and two new Nexus devices.
On the software side, Android 4.2 has been released. Thankfully, this release consisted of more features than users previously predicted. Android 4.2 features keyboard gestures, the ability to create multiple user accounts, wireless display support, improved notifications, Google Now improvements, and a spherical photo creation tool known as Photo Sphere.
The Nexus 7 received a price cut and is now only $200 for the 16GB version while the 8GB version will no longer be sold. Google will also be selling a 32GB Wi-Fi model as well as a 32GB HSPA+ model.
Google has a new flagship phone. The Nexus 4, made by LG, features 16GB of storage, 1280×768 screen resolution, Qualcomm Snapdragon S4 Pro CPU, 8MP rear camera, 1.3MP front camera, 2GB of RAM, NFC, and wireless charging. Upon release, the device will be sold for the price of $349. While the specifications of the Nexus 4 seem great, the device is lacking LTE. Could this be a deterrent for consumers?
The Nexus 10, Google's 10″ tablet, was also released today. The device features 32GB of storage, 2560×1600 screen resolution, dual-core A15 CPU, Mali T604 GPU, 2GB of RAM, 5MP rear camera, 1.9MP front camera, 300 PPI, and NFC. The Nexus 10 will be available for purchase on Tuesday, November 13th for the price of $399. This device, along with the other two Nexus devices discussed, will ship with Android 4.2. I would like to note that the PPI of the Nexus 10 exceeds that of the iPad. Is this Google's attempt to take over the tablet market?
What are your thoughts on Google's new devices? Will you be buying one? Why or why not? Be sure to share your thoughts in the comment section below.