Google Officially Demonstrates Google Glass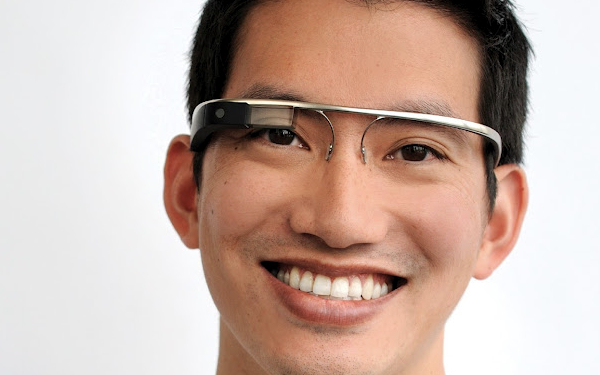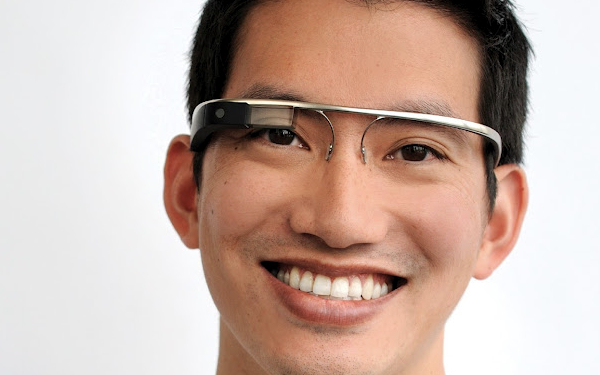 Ever since the concept video of Google's project glass was revealed to the world, people have been non-stop asking for more information about the project; including where can they get one, when will it be available, and the things they can do with it.
At Google I/O day 1 Keynote, Sergey Brin interrupted the new Google Plus app demonstration with the a special event in the keynote. The demo initially started out with a hangout conversation with four professional skydivers in a blimp, followed by a skydive over San Francisco and landing at the Moscone Center West (where Google I/O is happening). Following the skydive, a package was given to three professional BMX rider riding through the roof of the Moscone West building. After rolling through the roof of the convention building, the package was given to three rock climbers who climbed down the side of the building to the third floor of the center. Lastly, the package was delivered to another BMX rider and rode his bike though the pile of attendees and through the stage, giving Seregy the device. Also, all of the people in the demo were wearing the Google Glass and in a hangout. (talk about one of the most memorable action packed keynote demo yet).
Seregy said that Google has been working on the glass for months and tested it in the real world. One of the thing Google said about Google Glass is that they will not have advertising on the device. Google also said the  hardware of the glass, which includes powerful small processor, touchpad, buttons, accelerometer, GPS, and multiple radios.
Isabelle Orision, Google designer, said that "We created Glass so you can interact with the virtual world without distracting you from the real world," and that "We don't want technology to get in the way."
Google talked about things that the glass can do and capture things that would not be captured with a device you have to pull out.
Seregy said that, as of right now, Google said they are testing and implementing more features and "Google Glass Explorer Edition," which allows US-based Google I/O attendees to get their hands on one of devices to test and develop for a whopping $1,500. Google said that they will be available to more Google I/O attendees in more countries later because of regulatory restrictions.
It is very likely that the Google Glass will be will decline in price to a more affordable market when it comes out. Hopefully, we will see more and more people get one of these things to use it as part of their daily lives. Though it would be funny to be driving and getting pulled over for "Glassing While Driving" after drinking and driving and texting while driving.
You can see the full recap of day 1 of Google I/O 2012 here.