Horrible Bosses Movie [REVIEW]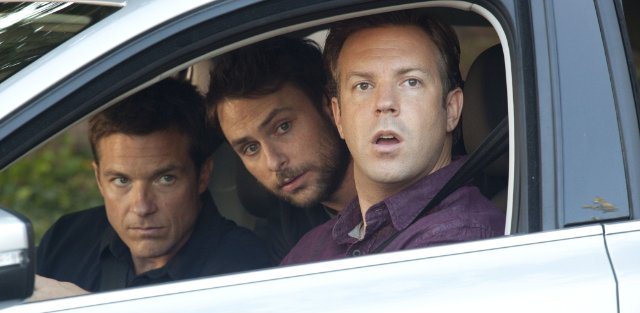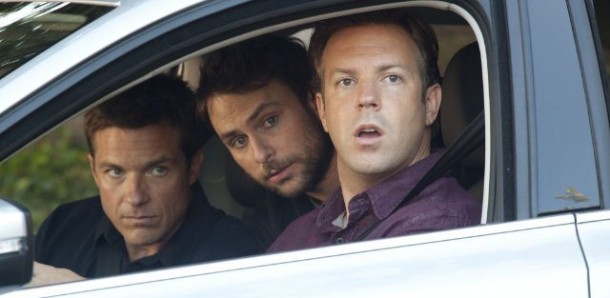 I don't usually go out and watch movies at a theater, mostly because they are over priced and I enjoy the comfort of watching them at home on my big screen TV without all those people bumping into your seat and just generally being annoying during the movie.
So this evening I got coerced into going to a movie that I was actually looking forward to going to see. It stars some of my all time favorite actors in it, including but not limited to Jason Bateman, Kevin Spacey, Jennifer Aniston and Jason Sudeikis just to name a few. If most of you don't know the premise of this movie, it is about three different guys who have bosses that totally ruin their lives and make them not so good. One night they decide to do what they always fantasized about doing and set out on a mission to kill their bosses.
Now with out giving a lot away, lets just say that nothing ever works out as planned. From the very start to the ending credits I was rolling on the floor laughing so hard I thought I was going to pass out. This movie will keep you laughing so hard, and this movie isn't like others which has a couple funny parts. No, this movie is grade-A hilarious.
I must say that this movie is rated R and involves some crude humor with sexual language, but it's all worth it. It is the right amount of sexual crude humor that never really goes over that fine line between funny and wrong. There is little to criticize about this movie but just to be fair I must.
This drug usage might have been a little too much for most people's taste but it is all in good humor. As for Jennifer Aniston being almost naked, well that's what you get with a rated R movie, and before you ask no one got naked. If you are an uneasy person about strong language or crude jokes then this movie isn't for you.
I must give everyone high marks for this movie, this is one of the highest quality movies that I've seen in a very long time. Go check it out at your local theater and let us know in the comments what you think of it.