How To Use Safari Top Sites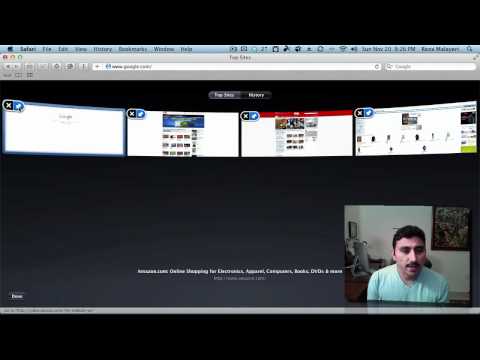 Apple's native web browser Safari boasts a couple of great features to make it powerful and very useful. For a web power user, typing in your favorite websites can take time and get annoying if you have to do it over and over again.
To solve this problem Apple has integrated a nice feature called Top Sites into their web browser. The more you use the web browser the more it'll understand about you and offer up a list of your recent top sites. Such as Google if you're constantly going to the search engine to look up something.
These will all be displayed on good looking webpage with thumbnails. Reza will show you how to edit these tabs and pin them to the Top Sites pane to easily access your favorite websites with one click.