Gmail for iPhone [REVIEW]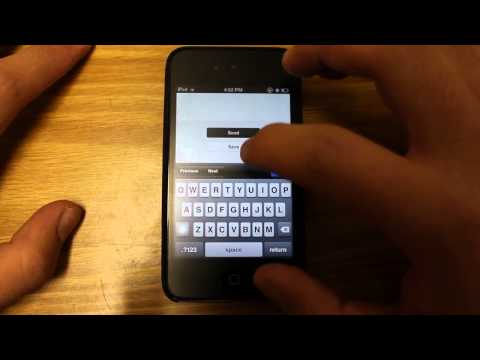 If you remember a couple weeks back Google released its frist iPhone application for Gmail that let you access it from a dedicated app. Quickly after the release it was pulled from the iTunes Store because of a major bug problem.
Now it's back in the iTunes Store, hopefully with all the kinks worked out. We take an in-depth look inside the Gmail app for iPhone and see what it's all about. It has many features that anyone would love and because it's a app specifically for Gmail you get the added benefits of everything that Gmail has to offer.
Once you sign in for the first time it will take a while for everything to populate but once that is finished you have a clean looking application. It has a left hand side menu similar to that of the Facebook app. When composing messages it has access to your full contact list on both your phone and Gmail account letting you browse through who you wish to send the email to.
It has an array of features for searching and managing messages on the fly with everything you can find inside of the app.
I have to question Google though, why would you build a Gmail app when everyone is just fine using the standard Mail app that came with the iDevice?