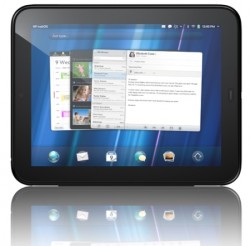 It may have gone out of business and a fire sale erupt of these things, shortly becoming the biggest craze of the internet, but I got my hands on one and have a comprehensive review of the HP TouchPad.
I go over three parts with this video review:
– Hardware
– Software
– General Overview
I enjoy the HP TouchPad and currently there are people working on getting Android on the HP TouchPad, so if you're a fan of Android or want Android on your HP TouchPad check out this YouTube channel where I'll provide the latest way to install Android on your HP TouchPAd when it becomes available.
Overall I loved the HP TouchPad and it would have been a great iPad competitor if it wasn't discontinued.