HP's WebOS Goes Open Source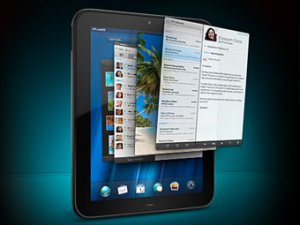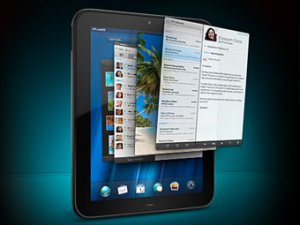 Looks like WebOS won't die after all. Recently, HP has announced that the WebOS software they bought from Palm for a near $1.2 billion in July. A couple of months after that acquisition, HP ditches the software and announces a "fire sale" of their HP TouchPad that ran the WebOS. After the announcement, HP ousted Leo Apotheker who was CEO during that time and replaced him with Meg Whitman, who was previously a candidate for governor of California. Previously unknown if WebOS will die or will live on, HP has announced the decision.
Instead of letting the platform die, HP has recently announced that the software will move to the open source market, allowing anybody to use and modify the software. As they move the software to the WebOS will "accelerate the open development of the webOS platform". Though the software will be open to everyone, HP will still remain an active participant of the OS, and overview the software to avoid fragmentation.
Although HP has ditched the main developement of the operating system, Greenblatt has said that they may later choose to make devices that run the OS later on using the same technique OEMs would.
Meg Whitman has written this letter to the WebOS community.
From: CEO – Meg Whitman
Sent: Friday, December 09, 2011 2:03 PM
Subject: webOS to be contributed to the open source community

Meg Whitman
CEO

TO/ All Employees

SUBJECT/ webOS to be contributed to the open source community

Today, we announced that HP will contribute our webOS software to the open source community and support its development going forward. We believe that this is the best way to ensure the benefits of webOS are accessible to the largest possible ecosystem.

Since we announced the discontinuation of our webOS devices last August, the executive team has been working to determine the best path forward for this highly respected software. We looked at all the options in the market today and we see a clear need for a platform that is both open and has a single integrated stack.

webOS is the only platform designed from the ground up to be mobile, cloud-connected, and scalable. By providing webOS to the open source community and other hardware vendors we have the potential to fundamentally change the landscape.

HP engineers, partners, other developers and hardware manufacturers will be able to contribute to the development of webOS. Together, we have an opportunity to make it the foundation of a new generation of devices, applications and services to address the rapidly evolving demands of both consumers and enterprises.

I would like to thank the webOS team for continuing your efforts under very difficult circumstances during these last couple of months. Your dedication is very much appreciated.

This is a very positive move for the development of our people, our software and HP overall.

We strongly believe that the best days for webOS are still ahead.

Best,

Meg