HTC Announces First Tablet - HTC Flyer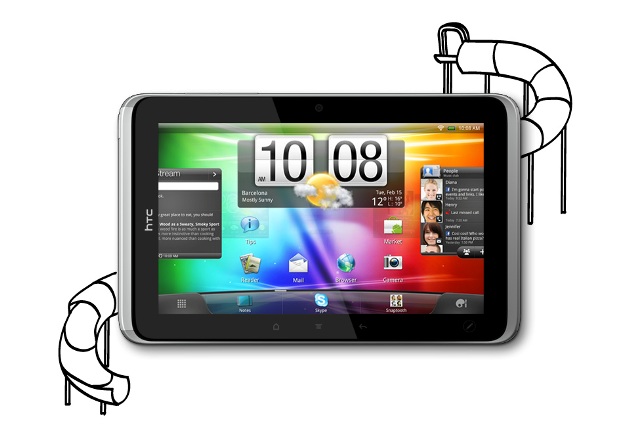 The Taiwanese handset maker, HTC Corp., is a very popular smart phone manufacturer, and may become a popular tablet manufacturer when they release their HTC Flyer. The Flyer is a 7-inch tablet, powered by a 1.5 GHz Qualcomm Snapdragon processor, with 1GB of ram.
The HTC Flyer will run Android 2.4, and will have two cameras – a 5 megapixel, with auto-focus  and no flash, and a 1.3 megapixel front-facing camera designed for video chatting. The 1.3 megapixel camera will be able to use the custom-made video chatting software over Wi-Fi and 3G.
The HTC Flyer has a LCD display which will support screen resolutions of up to 1024 x 600 pixels. Though, they're still working on several form factors, but will have a uni-body design.
The tablet will have a 4000 mAh battery, which should last for about 5 hours of video play. The Flyer will have 32 GB internal storage, but will be able to expand using a microSD card.
The tablet will be integrated with a new feature, called HTC Scribe. The HTC Scribe is a new feature that is pressure sensitive in touch technology, optimized for a stylus for drawing pictures, and writing notes on the HTC Scribe.