ICANN Approves New Domain Name Suffix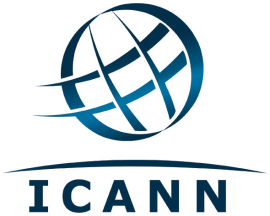 The days of .com, .org, .edu, .net, and the other 268 domain suffixes will soon be gone. The Internet Corporation for Assigned Names and Numbers, or ICANN, that oversees domain names, has recently approved the use of almost any domain suffixes than the current suffixes, dramatically expanding the number of top-level domains. With this approval, companies and groups can apply for their own suffixes (for example Site.cannon to site.google). Not to mention, names can also be registered with native language that is non-Latin based, like Chinese or Japanese.
With the approval of expanded domain name suffixes, it comes with new opportunity but also some legal troubles. When the new suffixes get approved, companies will have new opportunities to reinforce their brand names. Though at the same time, trademark holders will possibly face expensive new challenges defending their trademarks. Currently ICANN has worked to shrink the issue. ICANN will track registered names and if a registrant cooperates with a bad manner, ICANN could cancel a contract with that registrant. Also with cyber-squatter, ICANN will have tactics to prevent the issues. Things like steep charges for a domain name could deter those squatters from such issues.
As of right now, you cannot register a domain name suffix. ICANN will begin accepting the first round of requests between January 12 and April 12 of 2012 with the first approval coming sometime near the end of 2012.Along with the application, comes a $185,000 fee and an additional $25,000 annual fee to maintain that domain name suffix. Some big companies, like Cannon, Toyota, Apple, and Google will be among the first to register. Though $185,000 is the base price to register a suffix, rights to some TLD registry will possibly be decided though an auction based system, which would increase the costs of registering a suffix dramatically.