iLuv Bluetooth Speaker Docks - CES 2013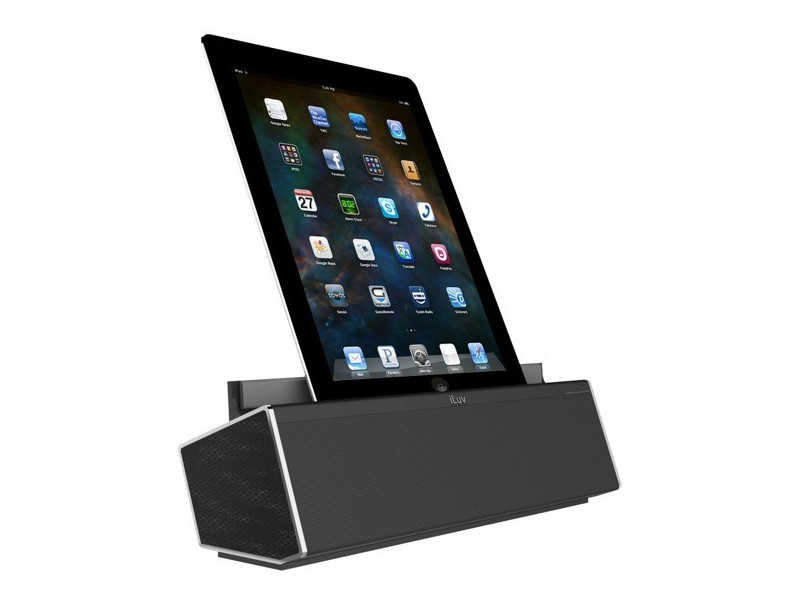 iLuv came out with a lot of speaker docks this year.
The first one is iLuv's Siren Speaker Dock. It is a Bluetooth speaker dock with NFC capabilities, allowing quick connectivity for NFC capable phones. It also comes with an in-line microphone, allowing users to accept phones calls on the device, and an auxiliary cord in the back for other devices. The form factor is different from conventional speakers.
The second device is iLuv's Mo'Beats HD — a step up from their original Mo'Beats. It connects via Bluetooth and it is used for watching content viewing on your tablet. An insert is placed on on the top of the devices so that you can place just about any tablet there securely. The docks have a titanium driver, giving deep base and quality sound.
iLuv also has a plethora of portable bluetooth speaker docks, including the MobiTor, MobiOut, and the MobiCup, for different devices. The  MobiTor, MobiOut, and the MobiCup are also splash resistant.