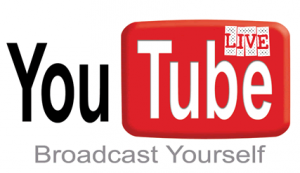 YouTube has over 2 billion views a day and users upload more than 34 hours of content a minute, our major online media consumption is via YouTube. But, everything we watch on YouTube is from the past, users have wanted even more from YouTube and a way to get their content live.
We already knew that YouTube has tested out a live streaming server by streaming a number of popular concerts, sporting events, and interviews, but primarily on a one-off basis. That all changes today with YouTube LIVE, which integrates live streaming capabilities directly into the popular video content site.
YouTube has created a dedicated page to showcase all the live shows happening around the site, the new page can be found at http://youtube.com/live and features the most popular live events happening. There is also a section for scheduled events and you can add those to an event calendar that alerts you when your favorite YouTube LIVE show is on. The video sharing site also allows users to subscribe to your favorite live streaming partners and be notified of upcoming events on the customized homepage.
Currently this service will only be available to select live streaming partners but will soon be rolling out in a beta program of other special YouTubers in good standing with YouTube. YouTube's goal is to "provide thousands of partners with the capability to live stream from their channels in the months ahead." This feature is still very new and will take time to blossom into a full featured streaming community.
Currently you can head over to http://youtube.com/live and check out the current streaming partners. YouTubers with accounts can login to engage and comment to live streamers and the rest of the community. Live updating comments will allow users to interact with one another without having to refresh the page.