iOS 4.2 Released With Free Find My iPhone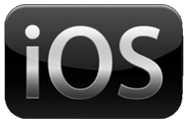 The long-awaited day is here. Apple is rolling out iOS 4.2 today iPads, certain iPhones, and certain iPod Touches. The new update delivers multitasking,  app folders, unified inbox, and Game Center to the iPad that was already on the iPhone and iPod Touches. And, Also the new update delivers AirPlay and AirPrint to the iPad, iPhone, and iPod Touches.
AirPlay is a feature for streaming music, videos, and pictures wirelessly from a supported iDevices to the Apple TV or to any powered speakers with the use of an Airport Express (or directly to any AirPlay enabled speakers in the coming months ahead as they are coming to the market).
AirPrint is a feature that allows printing from an iPhone, iPad, and iPod Touch running iOS 4.2 to many printers. They currently have support to many HP printers with more coming later on (no need for that HP Print App for users able to run iOS 4.2).
One of the main features other than multitasking and app folders to the iPad is the ability to use the "The Find My iPhone" (or iPad or iPod touch) for free without a subscription from MobileMe.
The iOS 4.2 software is available right now for the iPad, iPhone and iPod with iTunes 10.1 and iOS 4.2 is compatible with iPad, iPhone 3G, iPhone 3GS, iPhone 4, second and third generation iPod touch (late 2009 models with 32GB or 64GB) and new iPod touch. But, certain features are not available in some devices that are able to run iOS 4.2 (like multitasking and Find My iPhone)