iPad vs iPad mini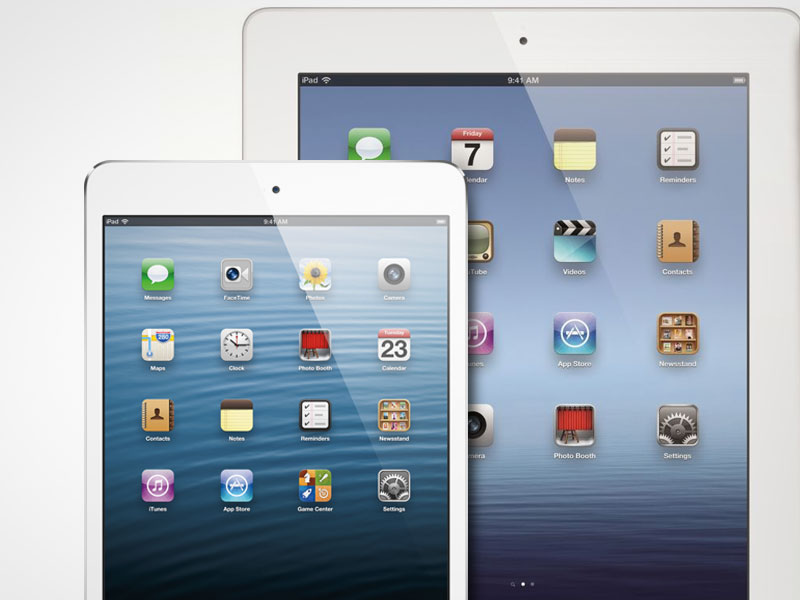 When the iPad mini was first released, it fit into a weird gap that was very narrow and seems to be competing with Apple's own product. The iPad has dominated the tablet market and coming out with a 7.9″ tablet has confused most people. It fits into a very narrow gap and with the upcoming holiday season is going to be the number one question on everyone's mind, iPad or iPad mini?
Hardware
Hardware wise the iPad mini resembles closely with the iPad 2, having the same architecture and screen resolution as its bigger and slightly older brother. With the addition of stereo speakers and the Lightning connector it's not that much different from the iPad 2.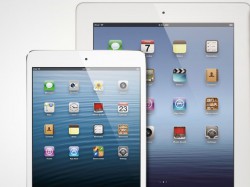 While the iPad mini resembles closely with the iPad 2, it becomes very desirable due to its small form factor that lets it fit into more places due to its new size. Essentially you are comparing an iPad 2 to the newly updated iPad 4th generation. Through my testing the iPad mini isn't sluggish as what you think it would be running the older hardware and works very well.
The newest iPad has all the same features at the previous iPad but with a couple of improvements all around, including the FaceTime HD camera, Lightning connector, and improved processor. The 10-inch tablet has been great daily use tablet for me, but so has the iPad mini. Both closely resemble each other and the biggest questions between the two hardware wise is the screen resolution and size.
Software
Software wise they are identical, both run the latest version of Apple's mobile operating system, iOS 6. Through my testing both preformed outstanding when using the devices. During heavy 3D gameplay the iPad mini did lack behind just slightly with jitteryness, this is to be expected though due to the slightly slower chip inside.
Conclusion
What it all comes down to is portability of the device. If you need something with the largest screen possible, the iPad is the way to go. If you need a tablet but need something as portable as possible, take a look of the iPad mini. You cannot go wrong when getting an iPad, the big question is just which size you want.