Is Microsoft getting back into the web browser business?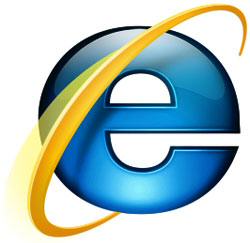 With the successful launch of Windows 7 from Microsoft now they're working on their browser, Internet Explorer, and that might just happen. Microsoft might just get back into web browser business once Internet Explorer 9 gets released. Though, it's still in development process, it seems that Microsoft might narrow the gap (in performance and security) on Firefox and Chrome.
IE9 will use DirectX to improve on AJAX and graphics rendering. But, Windows XP users won't be able to run Internet Explorer 9. Yes, it's sad, but XP is a decade old operating system, but it's still popular and works great. So if you're on XP and try to run IE9 you will get a dialogue box saying, "Windows Internet Explorer Platform Preview does not support any operating system earlier than Windows Vista SP2."
The reason it won't be able to run on anything previous of Vista SP2 because IE9 uses Direct2D. Direct2D is only in Vista SP2, Windows 7 and Windows Server 2008 R2, but not to Windows XP. So all of you who are XP fanboys just go to Chrome, Opera or Firefox.
And obviously it won't be available to non-Windows operating systems. Which in my opinion is the right choice, I wouldn't want to run it on Ubuntu, OS X etc. I think that it'd be a lower priority and won't preform as well as Chrome, Firefox, etc.
Some details:
HTML5: Microsoft doesn't seem willing to totally commit on whether or not they're going to support HTML5, they have said they "want to be responsible" about supporting it.
CSS Support: It seems that IE9 will finally get better CSS support. But the sad part is that other browsers have been supported these CSS and other things for a while now, so it probably be as advanced, but who knows.
JavaScript: Microsoft has admitted that IE8 and previous versions haven't matched the speed of Firefox, Chrome and many other browsers. Though, they will most likely not be able to beat the speeds in Firefox and Chrome, but will most defiantly narrow the gap.
"The Platform Preview, and the feedback loop it is part of, marks a major change from previous IE releases," said Dean Hachamovich, the browser team's general manager.
Hachamovich said that Microsoft would update the IE9 preview about every eight weeks. Though, he didn't say a release schedule for IE9 to be released.
"While it loads and renders Web pages using the Internet Explorer 9 platform, it is not designed to be a complete Web browser," said Microsoft. And said that "this build is simply a first look at the work Microsoft has done so far…"
Sadly though, missing from the browser are important navigation tools such as security features, address bar. But, it was only released within the last couple days, so that's expected.
I downloaded the IE9 Platform Preview, it does lack many features, and wouldn't obviously be used as a primary browser, but I think that it's a good idea to try it out and help out Microsoft with developing it. I think that Microsoft should make it open source to possibly speed up the process, and make it better. I've always thought that Microsoft's products should be open source, but that will most likely never happen.
What do you think about Internet Explorer 9 or even IE in general? Do you think they should just release the code to everyone, or just work on it themselves? Will you ever even use IE?.