25 Best Google Android Applications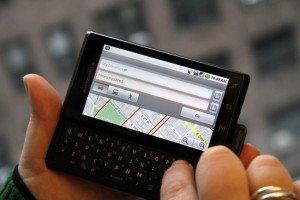 Motorola's developers has been working continuously in past months to supply new and functional applications to its rapidly expanding user base in light of the recent launch of the Droid smartphone. Those who own the Droid claim that developers feverishly brainstorm to keep the app pool fresh and competitive, this dedication resulting in the release of many applications that have met or exceeded others in the industry:
Advanced Task Killer – Â easily terminate processes running on your Android device.
AndChat – simple yet functional IRC Client.
Astrid – To-Do list as a Widget
Backgrounds – hundreds of beatiful backgrounds.
Bump – easily swap contact information between Android, iPhone and iPod Touch Devices.
BrightKite – full featured location based check-in.
CraigsPhone – browse and post Craigslist
Documents To Go – full featured document editing.
Double Twist – easily transfer and manage music from your computer to your device
DroidLight – a simple flash light
FourSquare – location based check-in game
ICE: In Case of Ememrgency – easily access Ememergency contact information.
Last.Fm – much more than your tradtional radio
LiveScore – easy access to all sport scores.
My Backup Pro – Super simple back-up.
NewRob – An Google Reader application
OpenHome – Allows you to expand and
PdaNet – Easy tethering
Robo Defense – A fun yet simple game
Seesmic – The best twitter application out there
SMS Backup – back-up all your sms messages to your gmail
TV-Guide – Easy TV and Simple Listing
Voice – the most amazing Voice application to date.
WeatherBug – An weather app that easy an easy widget and tool bar in addition to a full app
Yelp – Reviews for where you are or where you may be going.
Any apps you see missing? Any you do not like? Comments are very welcome.