iTunes 10.1 Update Out Now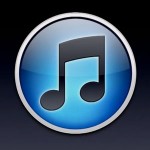 Tunes 10.1 is now available for everyone to enjoy.
The new updates in iTunes 10.1 allows owners of Airplay-supported devices, which includes the iPad, iPhone and Apple TV, to wirelessly stream videos from iTunes.
As usual this update also supplies the usual stability and performance improvements.
This release of iTunes 10.1 also means that the iPad is now ready for iOS 4.2, which will bring a new multitasking bar that has both volume and brightness controls, as well as a dedicated AirPlay button.
Lastly, AirPrint, which allows users to print wirelessly over Wi-Fi without having to install any drivers or additional software, will not be included in the iOS 4.2 update.
You can get the latest version by clicking here.