iTunes 9.2 Gets Ready For iOS 4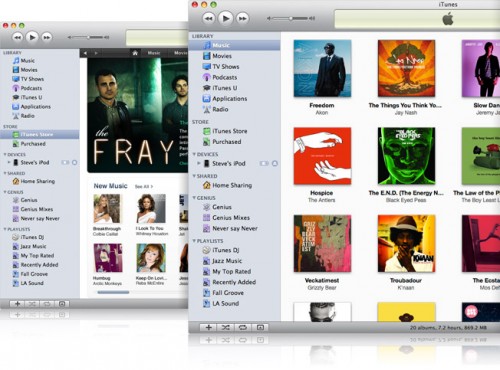 Apple has released iTunes 9.2 with added features bringing official support for iOS 4 and iBooks. The final version is now released on Apple's main site. Besides supporting iOS 4 and iBooks, Apple has also improved the way eBooks and applications are organized.
Most of these new features will not become apparent until Apple releases iOS 4 on June 21. Most of these changes come with iOS 4's organization of digital books and the iBooks application which will be finally fully supported on all of Apple's mobile devices including the iPhone, iPod Touch and iPad.
In this coming new version of iBooks it will feature full PDF support, which should make it easier for users that have many eBooks formatted in PDF. These eBooks in the PDF format will work along side the ePub titles and iTunes will add drag and drop features in the Books section of iTunes.
Another feature that won't be usable until iOS 4 is released is application folder support.  At the moment the iPhone is limited to only displaying 11 pages of application icons. With the release of iOS 4, you can create folders of applications grouped any way that you would like. By dragging applications on top of one another, either in iTunes or on the iPhone, you can create these stacks of applications. This makes organizing your applications easier than ever.