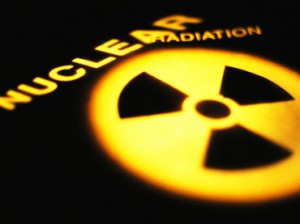 As of today, the French Nuclear Safety Authority has upgraded the severity of the ongoing nuclear crisis in Japan to a six out of 7 on the international scale. Level seven on the International Nuclear and Radiological Event Scale has been invoked only once, following the 1986 disaster at the Chernobyl Nuclear Power Plant in Ukraine. The head of France's Nuclear Safety Authority, Andre-Claude Lacoste told reporters on Tuesday that the situation in Japan is less severe than the core explosion at Chernobyl, but worse than the 1979 partial core meltdown at Three Mile Island, Pennsylvania. "We are now in a situation that is different from yesterday's. It is very clear that we are at a level six, which is an intermediate level between what happened at Three Mile Island (level 5) and Chernobyl (level 7)," the ASN president said at a news conference in Paris. The incident at Three Mile Island was rated a level 5, which corresponds to "an accident with wider consequences," while level 6 is reserved for a "serious accident." Japanese officials had rated the situation at the plant in Fukushima prefecture as a 4 on the seven-point scale, meaning it's an accident with "local consequences." But, pointing to the explosions that continued to wrack the Dai-ichi nuclear plant despite days of frantic efforts to cool them, Lacoste said the outlook is worsening.
Elevated levels of radiation were recorded in the capital, but officials insisted there was no risk to the health of the city's population of 39 million people. "The amount is extremely small, and it does not raise health concerns. It will not affect us," Following reports of the radiation emissions, the transportation ministry imposed a no-fly zone over 30 kilometre radius around the plant. The explosion at the No. 2 reactor shortly after 6 a.m. local time Tuesday, was the third blast to rock the plant in four days. Representatives for Tokyo Electric Power said the explosion occurred near the suppression pool in the reactor's containment vessel, which is the last line of defence before radiation is released into the environment. Company officials told reporters that pressure had fallen in the suppression pool, indicating that it had sustained some damage in the blast.
As of now, we can only extend our thoughts to the people of Japan, and Hawaii, due to the fact that the nuclear fallout will likely hit there first.