Leaked Microsoft Document Leaks Xbox 720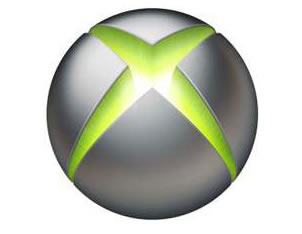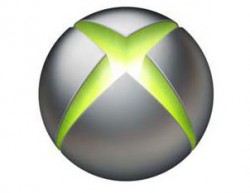 Even though E3 has passed a while ago, it does not stop people from taking about another game console in the works. Recently, a leaked Microsoft document from August 2010 was released on Scribd saying that the successor to the Xbox 360, the Xbox 720, is in the works and it is on track to be released in the holiday season of 2013.
The document says is that it will have more set-top box functionality, come with a Kinect 2 (a second rendition of the current Kinect system), and a pair of enhanced glasses. The document also indicates that the Xbox 720 will have Blu-Ray support, PVR/DVR functionality, Full 1080P 3D support, improved processor, improved graphics processor using an improved ATI AMD graphics processor, low-power modes, and always on mode. Similar to the Microsoft Glass revealed at Microsoft's E3 press conference, the leaked document indicates that the XBox 720 will be able to connect to smartphones, tablets, Windows devices, and other platforms for sharing media and data.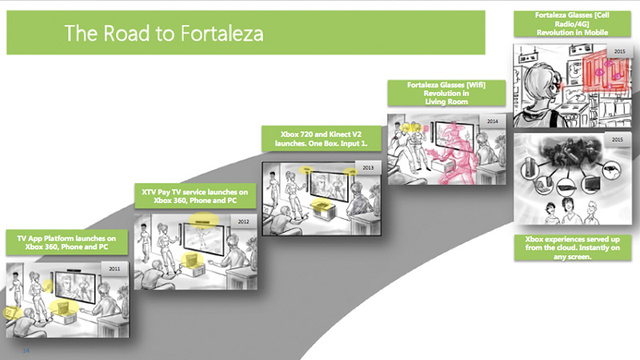 One of the most interesting feature in the document is a roadmap of special glasses that lets users see content in 3D and also act as virtual reality glasses called Fortaleza; expected to initially come out in 2014. Although the initial release will come out in 2014, the document also states that future versions will be worn everywhere with the use of 4G service in the later renditions.
The successor to the Xbox 360 gaming console, supposedly the XBox 720, is expected to cost around $300 when it comes out. You can read up on the 56 page document at http://www.scribd.com/doc/92821757/XBox-720-9-24-Checkpoint-Draft-1
UPDATE:  Scribd has removed the document as requested by Covington & Burling, LLP and not Microsoft.