Let's Play: Surgeon Simulator 2013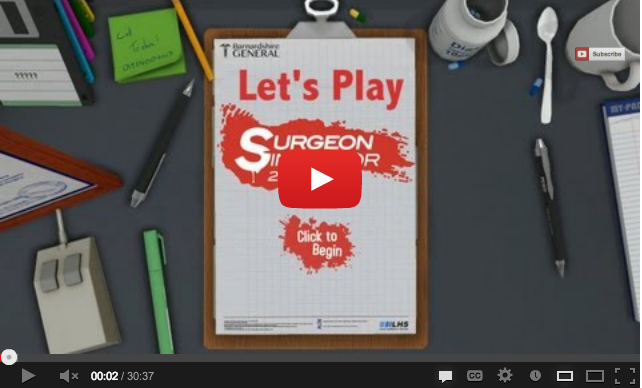 The popular Surgeon Simulator 2013 single-level game is now a full fledged Steam game that you can buy. Currently it has six levels plus a secret level that you can unlock.
I attempt to play the game and see if I would have been a good surgeon. There's only one hitch to this game, you can only do it with one hand. If you have played the widely popular single-level game before it's a simple setup. You have to do a simple surgery with one hand where one hand on the keyboard controls your fingers with the A,W,E,R, and T keys. Your wrist and height of your hand is controlled with the left and right buttons on your mouse.
It's a very fun and exciting game to play for anybody. It has some challenges that may anger you, but it's all apart of the game.
You can get it right now on Steam.