Logitech G930 Wireless Gaming Headset Review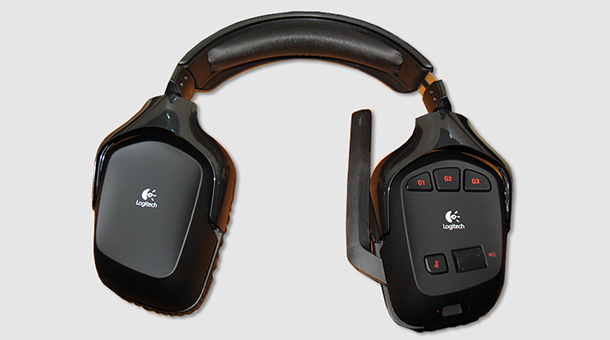 If you game on the PC at all, you're going to want to check out the Logitech G930 Wireless Gaming Headset. This lightweight gaming headset provides a long range crystal-clear audio solution for those wanting to game for short or even long periods of time. This headset is in the running for my top headset of choice compared to the Corsair Vengence 2000.
Build Quality
The headset is built from hard plastic that is very rigid and has a metal inner band going over the top of the headset for stability. That band over the top is wrapped in a lower quality of plastic that isn't as rigid as the headset itself but still stands up to the test of time.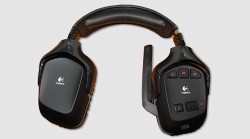 The drivers in the headset product a high quality sounds, great for playing games without pumping up your speakers. The headset features 7.1 virtual Dolby Digital surround sound that brings games to life. The microphone on the other hand is not of the highest quality, but is adequate for gaming and in-game chatter.
Also featured on this headset is G-keys which is iconic to the Logitech brand that lets you program keys and with the touch of the button execute a command. Also on the side of the headset you have a manual mute button and a volume adjust knob for adjusting your sound.
Software
Software included with the headset includes the drivers to make the virtual soround sound work and real-time voice modulation that can change your voice with the tap of a button. This software, while not required, will enhance your user experience with control and sound.
With the many games that I've played with it, you can program it to work with almost any game. For example, I used it with Call of Duty and TeamFortress 2 with no interferences and was even able to program the headset to do common commands in the game easily.
Conclusion
If you're in the market for a gaming headset, consider the Logitch G930 as your next headset. Its wireless range is excellent and transmits on the 2.4GHz range for long distance with high quality. Audio quality is unmatched compared to other headsets of the same type. Although, the mic quality isn't the best when you look at the quality of some other mics that you can find in the market.