Lowepro 350 AW DSLR Video Fastpack [REVIEW]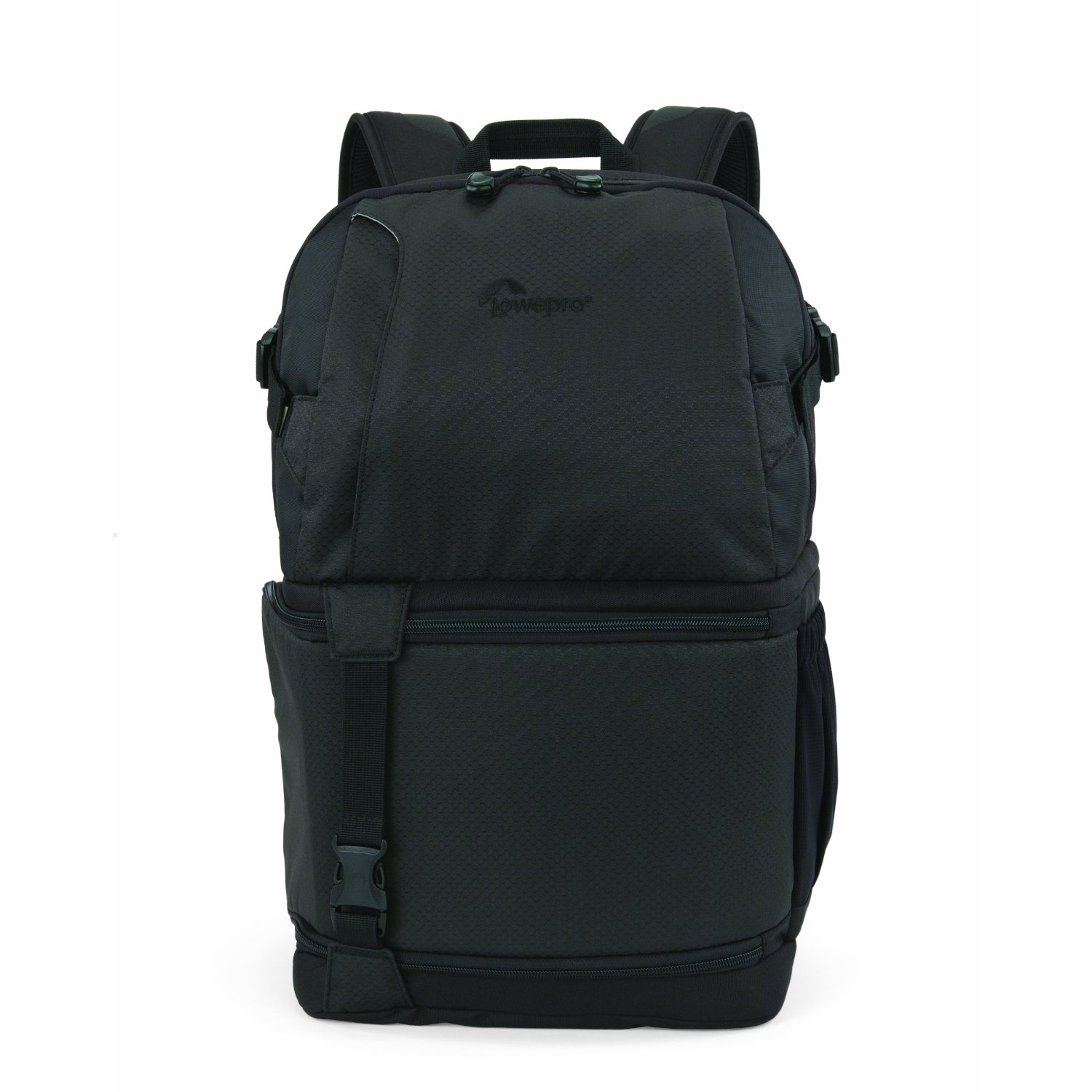 I used to think that just a small shoulder bag was all I needed for my DSLR and accessories, but that wasn't the case. I ended up having multiple lenses and extra equipment like chargers, SD cards, microphones, and other accessories. I quickly found that I needed a bigger bag with my growing photography collection I was holding out and very undecided what I wanted to get.
After searching for a couple months I came across this line of backpacks, the Lowepro 350 AW DSLR Video Fastpack, made specifically for those who have DSLR cameras and also need to carry around video equipment. Lowepro has a line of backpacks called the DSLR Video Fastpack that has a quick access to the camera compartment without taking the backpack completely off. There are three different sizes of this backpack depending on how much stuff you have to carry around with you. The biggest of them is the 350 which can hold up to a 17-inch laptop and up to 3 extra lenses with a flash, there's also the 250 and 150 which are slightly smaller and hold their respective amount of equipment.
I elected to get the 350 version due to my expanding DSLR collection of lenses and equipment, after a couple weeks with the backpack I found that it held everything that I need on a daily basis when traveling around. The shoulder straps have very good padding on them and there's even a chest and hip straps to help you carry the weight.
There are three models (from smallest to largest):
There's a very large top pocket that I found very useful when storing my computer charger, and other equipment. I found the 350 an excellent size for carrying around my camera with lens, two extra lenses, wireless microphone, and assorted SD cards. If you're wonder just what size lens it can hold, it can hold up to a 70-200mm attached to a Canon 5D.
The bag also has many small features that makes it even better with a tripod holding strap, all-weather cover attached to the pack, accessory pouch, and dividers to keep you organized. There's a lot that makes this backpack great and desirable for anyone needing to store DSLR equipment.
Wether you're just starting or have a large collection that needs to be hauled around, the Lowepro 350 DSLR Video Fastpack is at the top of its game.