myCharge Portable Power Solutions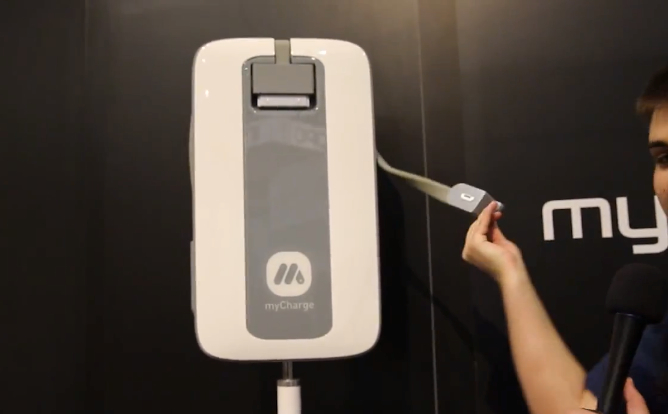 Lets face it; there has been at least one time (or many times) where you needed to power your phone but cannot get access to one. The solution  battery packs. Over at the myCharge booth at CES 2013, they showed off many battery packs, from different sizes, to different connectivity.
The first line is myCharge battery back is their consumer lineup ranging from 1000 mAh to 6000 mAh battery and includes things like a USB connector or a iPhone 16-pin plug or even (depending on the model). Some models can even charge from an AC outlet. These products are already out on the market and can be purchased from stores like Best Buy and Amazon.
The second line of myCharge's battery pack is myCharge AMPxt line of battery pack. The AMPxt is a portable rugged power supply that ranges from 3000 mAh to 6000 mAh battery and comes in many different colors like red, blue, yellow, and black. Although it does not come with micro-USB  and iPhone connectors on the battery pack, it comes with a number of USB outlets to charge many different devices that uses a USB outlet. It charges from an AC outlet. Pricing and availability to be announced.
The third line of myCharge's battery pack is the myCharge Jolt, a small battery pack designed to just get the people though the day with their mobile device. Ranging from 1000 mAh to 2000 mAh, the battery pack can charge phones that uses the micro-USB port or Apple's Lightning (depending on the model).
Although they are known for their battery packs, myCharge makes a number of battery cases for the iPhone 5. What makes their battery case unique is that they don't block the Lighting connector, allowing the headphone outlet to be connected and the lighting connector open for docks.
In addition to battery packs, the company has also made many specific use case designed for people who only need specific things.
For retailers, myCharge also gives those people the ability to customize their battery packs from different colors to a glossy or matte finish to a specific logo.