New 2012 Apple TV Interface First Look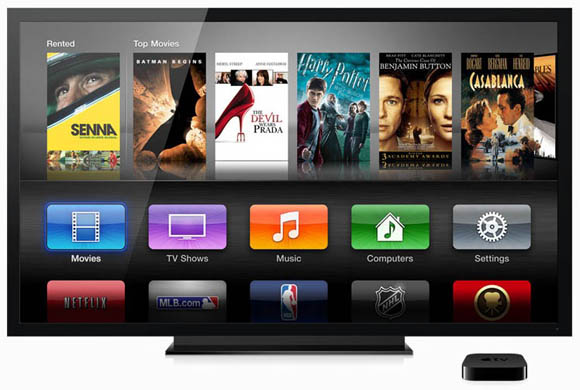 After unboxing the 2012 Apple TV and taking a look at the new shiny components I was able to plug it in and take a look at the new interface. We're here taking a first look at the new Apple TV interface and its new design.
It has defiantly changed from the earlier versions of the Apple TV and now has a cleaner looking interface with rectangle icons and more support for iTunes and iCloud. You can access all of your content from iTunes directly from the Apple TV and all in 1080p.
There's Netflix integration and more that will keep you glued to the Apple TV. You can also use AirPlay to mirror your iPad display to the Apple TV to stream and view content.
If you're looking for a small media box to stream content take a look at the Apple TV.