The "New" iPad 3 Unboxing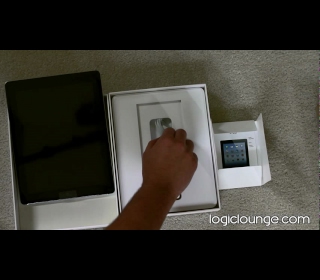 I was finally able to get my hands on it! The iPad 3 or what it's officially called, The new iPad, is in my hands and unboxed. I love it! The screen is so crisp and graphics run like a dream.
Take a look at the very quick unboxing of the iPad 3, there's nothing much to see besides the iPad itself and a couple internal box components like the wall charger, USB cable, and manual. Apple always has some amazing packaging and everything is so crisp and clean looking.
This is my first iPad that I've ever owned and I love it. It looks very clean and feels great in the hands, I'll probably be using the tablet as a carry around device when all I need is something light to play around with.
Let me know what you think in the comments below what you think of the new iPad 3!