New Google Analytics Rolls Out Today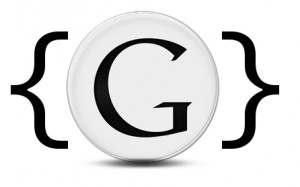 Released today from Google, a new version of Analytics will simplify and speed up your website stats reporting.
This release comes with a multitude of new and improved features, including faster performance and a new user interface. The new version of Google Analytics packs in a lot of improved functionality and a new way that information is displayed and used.
First and foremost, users can create up to 20 custom dashboards, and each dashboard can contain up to 12 widgets to get access to critical stats quicker. Google is also introducing interactivity goals to its goal reporting. For example, Google Analytics can be setup to track file downloads which can help you optimize your products. Graphs of your statistics can be compared over time on a graph, and a simple toggle between multiple profiles cuts down on confusion when surfing through the site.
Google Analytics can be switched between the new and old version for users to compare differences and let users decide what they like, right now they can do this but in the future Google plans to eliminate this function. Google is soliciting feedback from users to help refine and add new features in the future to the product.
Google Analytics has plans in the future for exporting to PDF, emailing reports, migrating reports from different versions, linking AdWords and AdSense accounts, email scheduling, and In-Page Analytics. This is all coming up in the future, and with more feedback that Google gets the more these features can expand and be added to.
The new version of Google Analytics is great with only a few minor bugs that not everyone will run into. For the moment I will be switching to the new version and am curious about others opinions about the new version.