RockMelt For iPhone Now Available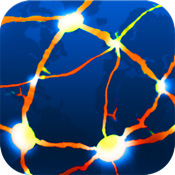 Last Novemeber we announced that RockMelt was open for a limited beta period before becoming public for everyone to use. Now just 8 months later RockMelt is at it again and has a iPhone application that appeals to all.
RockMelt is a cloud-based browser that brings the biggest social media tools into it to create a social browser that is easy to use and available for both Mac and Windows computers.
In the video above RockMelt outlines their iPhone version of this popular social media browser. This mobile browser is unique and doesn't look like anything like Safari or any other iPhone browser out there. RockMelt's idea us to create an easy to use browser, where social media is the center focus when browsing through the application, this browser is so into social media that you have to login to Facebook when you launch the app for the first time.
Just like with the desktop version, after you initially connect your Facebook account users can add Twitter profiles and various other feeds to turn the browser into an interactive RSS reader. For example, if your reading a lengthy article but need to move somewhere without Wi-Fi, you can save what you are reading to pick up from where you left off with it later.
For users of RockMelt on Mac or Windows, everything that happens is in the cloud, so your data on the iPhone will sync up with your data on the desktop browser, and vice versa.
This is amazing and all, but how much will RockMelt for iPhone be? Great news, it's free! Download it now from the iTunes app store and get your social media on!