New Mac Pro Lines Likely To Come in 2013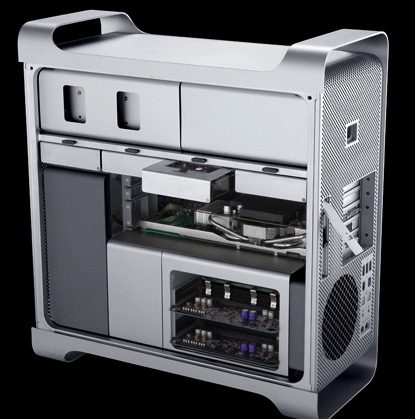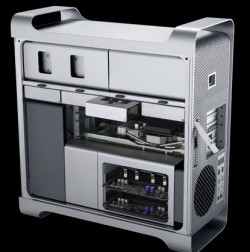 Even though Apple did not announce anything relating to the Mac Pro line in their annual World Wide Developers Conference, and just did a slight update on their online Apple store (with just a slight bump in processor speeds, though it still uses previous generation Intel processors and discontinue one of their model builds), Apple still wants to hold on to the Mac Pro line.
Yesterday, David Pogue of the New York Times vaguely stated that an unnamed Apple executive had informed him of that "new models and new designs are under way, probably for release in 2013." Following that report from the David Pogue, Forbes follows the statement with additional information concerning with the Mac Pro line of Apple Computers, which states that the models are likely to appear next year. Forbes said in a post,
An Apple spokesman just told me that new models and new designs of the Mac Pro are in the works and will likely be released in 2013. That confirms what New York Times columnist David Pogue said yesterday, citing an unnamed Apple executive, about Apple's commitment to its desktop computers.
Although the reports show that Apple was going to also update the iMac line of their computers, an Apple PR has clarified that only the Mac Pro is expected to be updated in 2013 and said nothing about the iMac line of computers. If you are just thinking of getting a Mac Pro right now (although it is a little crazy to do so, unless you need it right now), hold off till next year to get one.