Open Source Ouya Console [KICKSTARTER]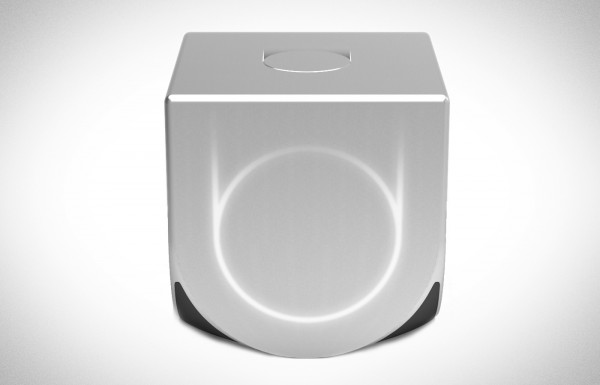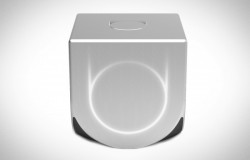 While there are the standard game console: the Xbox 360, the Playstation 3, and the Nintendo Wii; there is another organization that wants to also get into the game with an open source gaming console called Ouya.
On Kickstarter, the makers of Ouya, announced "Booyah" without the B, is planning on making a low-cost gaming console based on Google's Android Ice Cream Sandwich that is designed by Yves Behar. Although the device is not expected to compete with the other gaming console, they plan it to be an alternative to the standard video game console though still calling it a game console.
The specs for the device include
Tegra3 quad-core processor
1GB RAM
8GB of internal flash storage
HDMI with support for up to 1080p HD
WiFi 802.11 b/g/n
Bluetooth LE 4.0
One USB 2.0 port
Wireless controller with standard controls (two analog sticks, d-pad, eight action buttons, a system button), a touchpad
Android 4.0 Ice Cream Sandwich
One of the big selling points that the device has over all of the big name gaming console is that the device will cost only $99 (and you can fund their project and possibly get one on Kickstarter), while other game consoles that are at lease $100 more. They also plan to make every game on the device free-to-play, at least initially, and then letting the developers monetize their games.
There's something about a big HD TV and digital surround sound that fills up a living room. Shooters, platformers, sports games, arcade classics and experimental indie games just feel bigger on a TV screen. It's how most of us grew up gaming.

…

We get it – smartphones and tablets are getting all the new titles – they're "what's hot." The console market is pushing developers away. We've seen a brain drain: some of the best, most creative gamemakers are focused on mobile and social games because those platforms are more developer-friendly. And the ones who remain focused on console games can't be as creative as they'd like.
With an asking funding of $950,000 goal, they are (at the time of writing) one million over the asking funding with 28 days to go. On a Kickstarter tracking site Kicktraq, Ouya is projected to go up to $30 million dollars. Ouya CEO and founder Julie Uhrman said when reaching the goal,
We were totally psyched to reach our goal at 2pm. It took us 7 months to raise a little bit of investment from generous friends and family, and we raised the rest on Kickstarter in 8 hours. We are just floored.

We thank the more than 7,600 backers who have supported us so far, and the rest yet to come. The next 29 days are about raising the bar: how much can we change things? We're going to hang on tight for the ride!
Lets hope that there will be games for the device. Though they have an Android backing on the device, with a long list of games, they are designed for a tough experience; requiring the device to have games designed for the console.
Although this is one of the first gaming console that is open source and has no licensing cost, there had been some game consoles that had low licensing cost for games. A while ago, there was a video game console called 3Do and had a few companies like Panasonic and GoldStar to make the game console. The results were many quick ports of games and not so adequate games. Although there were some good games for the console, there are many inadequate games for the device.