OWC Mercury Extreme Pro 6G SSD Review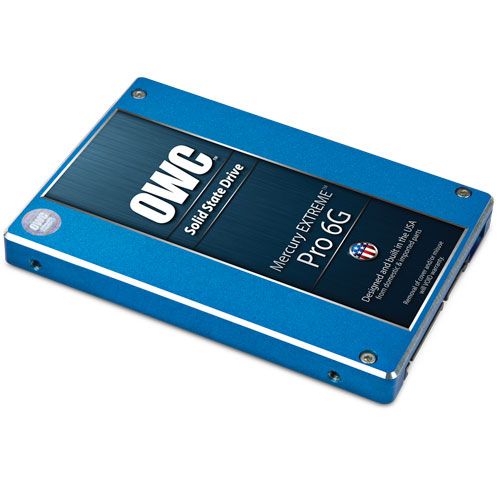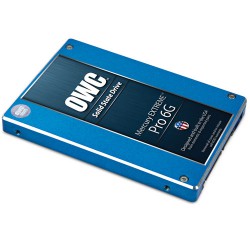 For the past couple of weeks I've been testing the latest and fastest drives from Other World Computing (OWC), the Mercury EXTREME Pro 6G. The Mercury Extreme Pro is a prosumer solid state drive meant for daily use were high-speed working is a daily activity. Not only can this SSD be used on Mac but Window-based computers as well, making it the perfect boot drive for any system.
One of the first things that you notice about this iconic blue drive is how light it is compared to similar hard disk drive. This is mainly the fact that there's not moving components and circuitry is generally pretty light. For being so light the drive packs a punch when it comes to capacity and speed. Coming in 120GB, 240GB, and 480GB with comparable prices to match, you'll be able to find a drive that works for you.
After throwing this SSD into my primary MacBook Pro I found out just how fast SSDs are, going from just over a minute boot time to less than 20 seconds is a major advantage for those who hate to wait for their computer to start up. I've experienced not only better boot times but better application launch times throughout my system. For Mac users, we generally judge application load times by seeing how many bounces of the dock icon it takes to open up. From HDD to SDD, applications that used to open up in 5-7 bounces now take just one.
Two of my top programs that I use on a daily basis, Final Cut Pro X and Adobe Photoshop, that used to take up to 10 bounces or more to open up now take a maximum of just two bounces. I feel that overall my experience of using a SSD trumps an experience with a HDD. Overall I've found that my work has sped up greatly.
The OWC Mercury Extreme Pro SSD transfers at over 500MB/s both reading and writing which is outstanding for a solid state drive. Compared to a hard disk drive, you're only transferring a peak of 70MB/s which compared to an SSD is like comparing a sports car to a bike and seeing which one will go faster.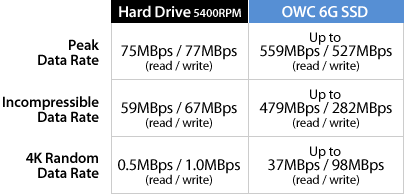 Over the past couple of weeks I've enjoyed using this SSD and seeing just what it can offer as not only a speed but performance improvement over a standard spinning drive. If you're on the edge about getting a solid state drive for your Mac or Windows computer, now is the perfect time to get one because SSD drives are at their all time lows and they keep going down. The most popular setup for not only Mac computers but Windows computers too, is to have a smaller SSD drive as your boot drive while you have a larger HDD as a media storage drive. If you'd like to do that we've got guides on putting a second hard drive into your MacBook Pro and replacing your current drive.